Park So Jun's birthday project 2022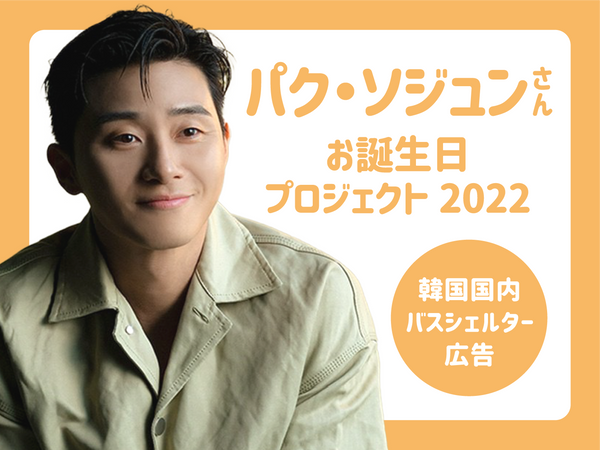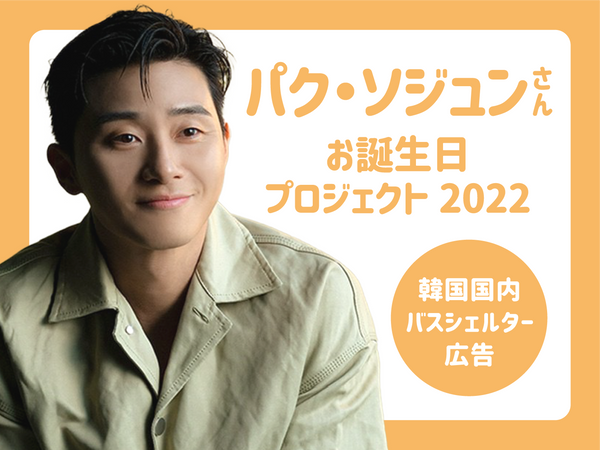 About the planner of this project

Project planner
Walnut
 nice to meet you🌷
Let's like Park So -Jun and do various things! You can still do your best! My name is uyu, whose power comes out every day.
I made a lot of fun and gentle noodles. Thanks to Mr. Sojun.💜
I always hope that I would like to tell Mr. Sojun that I love you.😊
Country / Age / Gender / Fan History ETC .. I hope everyone's feelings can be conveyed regardless of😊
[October 27, 2022] Additional contact crafand recruitment period
Initially, it was scheduled to be recruited until October 30, but the recruitment period will be extended until 23:59 on Monday, November 7.
About the background and thoughts
I planned a project to celebrate my birthday, thinking that I would like to convey my love and gratitude to Mr. Seo -Jun, who always makes us happy.
Would you like to celebrate with the so -jujun pen?
May our thoughts reach Soujun -san 🤍
Project Outline
This project is a crowdfunding format with a crowdfunding format through Senil Advertising Agency JAPAN, and a support advertisement to celebrate Park So Jun's birthday in 2022.Posted in Korean bus shelterIt is a plan to do.
▲ Bass shelter (image)
The cheering advertisement is Soujun's birthdayAround December 16thIt will be posted in.
We look forward to your support not only in Japan but also from countries around the world.
If you have 3,000 yen or more support, your name will be described in the ad as a return.
If you have any questions, please contact us from DM.
About support money
Target amount
400,000 yen (excluding tax)
If the amount of support exceeds the target amount, consider the addition of the posting location of the support advertisement.
How to use support money
The collected support is used for the following purposes.
● Supporting expenses for bus shelter in Seoul (planned in Gangnam Ward)
● Advertising design production cost
The surplus will be considered to be donated by the name of the person in the prescribed amount or an advertisement posted.
If the support money does not reach the target amount
If this project is less than the target amount, it will be changed to the content that can be executed within the collected amount. 
About return
For those who supported usPublish your name in support advertisingTo do.
Please check the following notes for your name. 
Notes
● The consumption tax will be charged separately for the amount of support. Tax will be added at the time of payment.
● If you have 3,000 yen or more support, your name will be described in the ad as a return.
● Please fill out the name of the advertisement in the "Store Special Note" in the cart.
● If you are anonymous, please write "Anonymous hope".
● What are the questions about the details of Krafan?

Please give any DM.
● For inquiries regarding payment methods, please contact Senil Advertising Agency JAPAN.
● After the event, we will contact you with the income and expenditure report.
schedule
| date | Content | progress |
| --- | --- | --- |
| October 7th (Fri) -November 7th (Monday) | Support fund recruitment period | Achieved! |
| December 1st (Thursday) -31st (Sat) | ★Advertising★ | |
Payment method
The support money can be paid in the following way.
● credit card( VISA, MasterCard, American Express)
● Apple Pay
FAQ
Is it possible to cancel?
excuse me,You cannot cancel the content once supported. Please think carefully and support us.